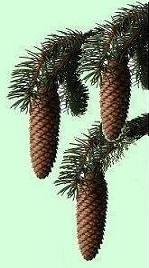 Cottage is habitable all year. Week stays are for 6 people(2 divan beds in a room and 2 two-storied beds in the bedroom) It is heated here through a glass stove, it is possible to use an electric radiator. There is a kitchen with microwave, fridge, double-cooker, can, coffee machine, TV with satellite. In the cottage is living room with kitchen, behind them is bedroom, than bathroom with a shower and WC. The hot water is warmed up by 200 liter Boiler, that is working for a night current. On the property is a lockable shed for the garden stuff, bicycles or wood for heating.
The location of the object is in the north of Bohemia in the pine and mixtured forests in Luzicke hory in region of sand- stone rocks with a marvelous nature. 200 meter away from the cottage is a sand - stone nature pool, that is surrounded by a pine-forest. There are tennis-courts in the village, a few restaurants, shops with food, transport, hairdresser, cinema, artificial children playground for the smallest once.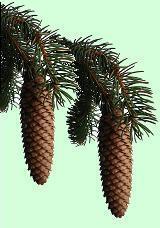 Surrounded nature offers pleasant walks, some touring paths, that closely describe interests of the surrounding with natural preserves. For cycling are suitable not only very good asphalt streets in the village with a little transport, but also for cars not available forest asphalt paths in direction to Svor and Chribska.
It is possible to use cross-country skies too, for down-hill skiing is here the drag. The next drag Poma is in the village Polevsko in direction to Novy Bor (3km). Favourite is also about 5km away situated ski centre in the Jedlova mountain over the village Jiretin and under Jedlova. Here are working two drags, in length 1200 and 800 meters. The whole length of the path is 5km. Sighted cross-country ski paths are 5km long too.
Availability of the object is by car or by train, that stops in working train-stop with train dispatcher. It takes about 10 minutes by walking to our cottage.
Price of the lease of whole object for one week is 7000,- Crowns. Weekend (Friday- Sunday) 3000,- Crowns. Electricity is counted according to meter reading. Wood for heating is in price.
Some tips for trips:
Directly in the village (Kytlice, Mlyny, Dolní Falknov):
National preservation of Crocus vermus (Šafrán jarní) directly in Kytlice, Forest Theater Mlyny running in summer, children playground, pool, riding a horse, summer music festival, regular cycling and running competitions for professionals or amateurs.

Direction to Varnsdorf and Germany:
Landscape reservation on the Cesky and Studeny top. Hora Klic above the village Svor, Hora Jedlova, Krizova hora with 12 wanderings of Jesus, ruin of castle Tolstejn, valley of the brook Bela, windmill in Horni Podluzi, pool Horni Podluzi.

Direction to Ceska Kamenice and Decin:
Marvelous square of Ceska Kamenice, Castle of Kamenice at Ceska Kamenice, Panska skala-Organs in Kamenicky Senov, Adrenalin park Janska - the highest rope centre in Europe, subterranean fly factories from the 2 world war in Rabstejn - Janske, Fire-fighter museum in Novy Oldrichov, Riding-areal Vsemily. From 6 km far away situated village Chribska begins unique national preservation Ceske Svycarsko with sand- stone rocks, mountain-climbing paths and landscapes views finished with 300 meter wide rocks of Elbe valley, leaving there the Czech republic. Here is also Hrensko with its famous Pravcicka brana and Trip castle -restaurant Sokoli hnizdo, passes with ride on boots and under the waterfall.

Direction to Novy Bor and Liberec:
National preservation Raseliniste Marenicky, Ice cave of Hope, Pool Novy Bor, in Cvikov Krizovy vrch - Kalvarie, behind Cvikov- Duty kamen - sundial.